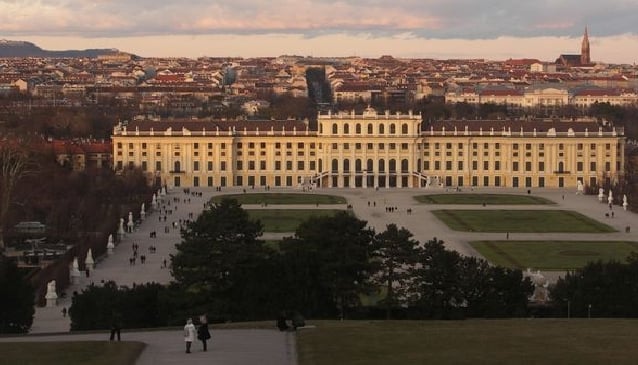 Vienna Voted Most Liveable City
Inspiration
You can expect to work for an average of 17 minutes in Vienna before being able to afford a Big Mac
Mercer is the name of one of the world's leading human resource consultancy firms, which, when translated, means they are concerned about people and their requirements. Every year they produce a Quality of Living Survey, and when they say somewhere is a nice place to live, people tend to take notice. This is why it was a pretty big deal in 2009 when they declared Vienna to be the world's most liveable city, and did so again in 2010, and then again in 2011. But it all rather begs the question: Why?
Size and Population
At 415km2, and with a population of a little over 1.7 million (which you've probably already worked out gives a population density of roughly 4100 persons per km2), Vienna is a pleasant and manageable metropolis, alive with energy and activity, but far from being overcrowded. Indeed, the city is very easily navigable on foot, although there is also an excellent public transportation network that makes getting around effortless.
For those living in the city, you can expect to work for an average of 17 minutes before being able to afford a Big Mac from MacDonald's – that's a true fact, according to Vienna's official website – and you'll benefit from something in the region of €7,000 being spent on you, as an individual, by the local government each year. Unemployment is low too – around 7%, of which only a third is long term – which makes Vienna an altogether reassuring place to subsist.
Location
Tucked into Austria's north-eastern attic, within the amphitheatric borders of Hungary, Slovakia and the Czech Republic, Vienna places its residents within easy reach of a great variety of environments . Drive from the city centre for just 20 minutes and you'll find yourself surrounded by the stocky Viennese Woods; keep going for another hour and you'll be at the foot of a ski slope.
It's also situated conveniently at the very heart of Europe, the capital of a country that is bordered by eight other nations. This means it takes little more than an hour to fly to Berlin, Rome and Krakow, and even less to reach places like Zagreb and Prague, which is fantastic for those Viennese who suffer from itchy feet. There are also a great many lesser-known destinations accessible by road and train, which make short replenishing breaks an effortless proposition for the city's residents.
Heritage and Culture
Anyone who has spent even a few minutes studying the history of classical music will know that Vienna is the indisputable mecca of musical thought . This is the city that gave us Strauss I, Schubert and Schoenberg, not to mention the First and Second Viennese schools, nurturing some of the greatest musical minds ever known in the process: Mozart, Haydn, Beethoven, Brahms and Mahler to name but a few. Indeed, the influence this metropolis has had on the history of music is immeasurable.
But it's not just classical music that puts Vienna on the cultural map – the city has a deeply rich heritage that can be traced from its architecture to the Wiener schnitzel that can now be found in kitchens and restaurants the world over. What's more, the city's historic centre is recognised by UNESCO as a world treasure, and there's a densely packed calendar of events that provides the Viennese people with entertainment and edification throughout the year.
Safety and Health
Vienna has an outstanding safety record which ranks highly when compared to other cities in Europe, with an exceptional percentage of the city's population registering satisfaction when asked about the job done by their police force. Indeed, alongside their Quality of Living survey, Mercer conducted a Personal Safety Survey last year in which Vienna ranked fifth, verifying that it is an excellent place to both raise a family (indeed, Vienna is a very child-friendly city) and to roam around with the zip of your rucksack undone.
The city is also an incredibly healthy place to be. If you follow the water trickling out of a Viennese tap far enough, you'll end up standing with soggy feet on the slope of a mountain, or if you were otherwise inclined to set foot upon every square inch of the metropolis, you'd find yourself spending about 50% of your time on green land .
And it's not at all ridiculous to think that you might feel compelled to inspect every square inch of this city, for you now know that you'd be perfectly safe while doing so; that you'd absorb a rich selection of culture and heritage on your way; that it wouldn't take nearly as long to cover as another city might; that you could fall back on an excellent public transport network if your feet got tired; and at the end of it all, when you're tired and in need of a long holiday, you know that you could jump on a plane and find yourself in a completely fresh destination in less than an hour.
For more information about the Mercer Quality of Living Survey, check out this article , or to read about how Vienna is one of the world's smartest cities, click here .