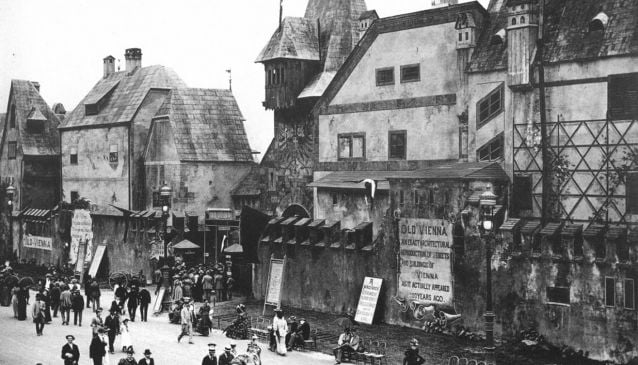 1913 in Vienna
Arts & Culture
A tiny geographic treasure like Vienna gave rise to modern history's most influential personalities.
Vienna is synonymous with lavish balls, music, the waltz and sensational works of art. However, the heart of Europe hides many secrets under its veil of a perfect city. Here, in 1913 Stalin, Marshall Tito, Trotsky, Freud and Hitler all lived only a few miles apart from each other. Vienna was a buzzing, lively, modern and intellectually challenging place in those times, attracting personalities from all over the world - and this remains true still today.
Trotsky, a Russian dissident who wrote for the renowned Russian magazine "Pravda", that was gaining in popularity during the Russian Revolution, mentioned seeing a man that particularly resembled the future leader of the Soviet Union: born Vissarionovich Dzhugashvili, but known as Koba to most of his friends and in the future referred to as Joseph Stalin. This was what Trotsky wrote: "I was sitting at the table, when the door opened with a knock and an unknown man entered. […] He was short... thin... his greyish-brown skin covered in pockmarks... I saw nothing in his eyes that resembled friendliness."
While Trotsky and Stalin were on the run, Freud was already well established in the Viennese society and was actively operating on the Berggasse, in the 9th district. What used to be his home has now been turned into the Freud Museum, where the famous psychoanalyst discovered so many of the secrets of the human mind.
The 9th district is not only historically and architectonically highly interesting, there are also cool cafes and restaurants worth mentioning - Café Berg is one of them: a gay couple runs this restaurant and they offer outstanding delicacies from the Austrian and International cuisines. Check our restaurant section to find out more!
But back to 1913… While Freud was working on his studies and Europe's 20th century, history was about to be written. Josip Broz, the to-become Yugoslavia's leader otherwise known as Marshal Tito, worked as a test driver at the Daimler automobile factory in Wiener Neustadt, a city just south of Vienna. He still didn't know about it then; but in the autumn of that same year he would be conscripted into the Austro-Hungarian Army – and forced to fight for the Austrians during the First World War.
Nowadays, Wiener Neustadt offers a few interesting sights for visitors, including the Cathedral, the Church of St. Peter and der Sperr or the Herzog Leopold Street. Check out our excursion suggestions outside Vienna!
And then there was another ambitious man living in Vienna beginning of the 20th century; a man who desperately tried to get accepted to study at the Viennese Academy of the Arts. His dream was to become painter, and in thouse days his fingers were always dirtied by paint. As Frederic Morthon, the famous Jewish Austrian writer who later emigrated to the Unite States, wrote that during his time in Vienna, the painter held many abrupt speeches "on morality, racial purity, the German mission and Slav treachery, on Jews, Jesuits, and Freemasons".
This man was Adolf Hitler.
He never managed to be admitted by the Academy of Arts in Vienna, and soon lived on the streets; endeding up in a homeless shelter. From 1909 until 1913, Hitler stayed at a boarding shelter house. Houses like these were mainly financed by emperor's Franz Josef's charity fund in those times.
Until today, Vienna is known for its tradition of coffee houses. But how did this tradition start? When did people start hanging out and exchanging so many ideas and thoughts in cafes? Well, it was around 1913, when Vienna was teeming with people of different nationalities and cultural backgrounds. This was mainly due to the ampleness of the Austro-Hungarian Empire: over 650.000 km2, over 52 million inhabitants and 15 different nations.
During this time, Vienna truly was a cultural melting pot with people coming from Bohemia, Moravia, Trieste and other parts of the Empire. In those days the intellectual community was relatively small and communication and interchange of information was particularly easy. Most of this exchange happened at coffee houses all around Vienna – there a many of them in every district.
The coffee house tradition has remained till today – both local Viennese and visitors from abroad enjoy the coffee, delicious cakes and international newspapers, you can stay there for hours and enjoy the atmosphere.
Freud's favorite place was "Café Landtmann", a renowned coffeehouse on the "Ring" – the street surrounding Vienna's city center.
Hitler and Trotsky, both frequented "Café Central", one of the most famous coffeehouses in Vienna and highly recommended. The Café Central is located in the 1st Viennese district and is part of the Palais Ferstel, designed by architect Heinrich von Ferstel. Back in the day, the Café Central also saw Vladimir Lenin as a frequent patron of the establishment.
A famous story that underlines the importance and repute of this café, tells that Victor Adler, leader of the labor party and later on the founder of the Social Democratic Workers Party in Vienna, stated that the war would also provoke a revolution in Russia to Count Berchtold, the Imperial foreign Minister at the outbreak of WWI, who replied: "…and who will lead this revolution? Perhaps, Mr. Bronstein (Trotsky), sitting over there at Café Central?".
It is unsure whether Tito met Hitler, or Hitler met Trotsky or Stalin met Tito, but many different works suggest that such encounters did happen.
In any case, Vienna surely can be defined as the incubator for the collapse of the Austro Hungarian empire in 1918. This implosion was caused by the assassination of Archduke Franz Ferdinand, which then led to the start of WWI and launched the political careers of all the personalities mentioned above: Tito, Stalin, Hitler and Trotsky. It's hard to imagine, yet somewhat fascinating, that a tiny geographic treasure like Vienna gave rise to modern history's most influential personalities that shaped the course of modern Europe and the world.