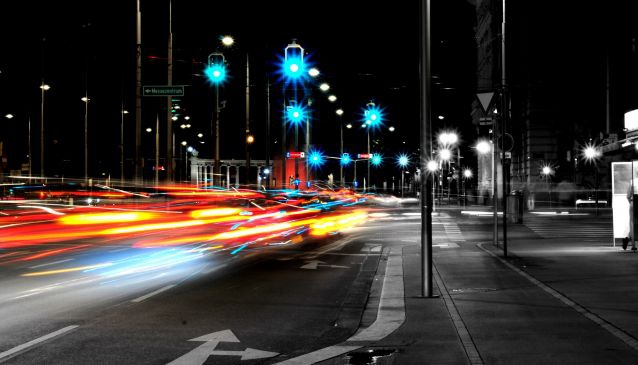 A Great Night Out In Vienna
Food & Drink
There are many different scenarios I could think ok for a night out in Vienna.. In this lively and multicultural city, everyone has the chance to party and have fun until the early hours. There are pubs, bars, cafés and clubs that allow people of any age to have some late night fun.
In this article, I'll portray one of the most common scenarios for a night out (from personal experience, that is): you are in Vienna with a bunch of friends, in your 20s and want to enjoy this city's nightlife, mix with the locals, experience their way of partying, have a great time and spend as little as possible. Yup, you can have all this in this lovely city!
So, let's start around 8pm, when you are almost dressed, trying to figure out what looks best on you. You're probably in a hotel or a rented flat. My tip: start the evening with a drink and a light meal either at the hotel bar, or in one of the many cafes around the corner... Just to warm up! If it's Summer, however, you might want to pre-drink under the stars at the Donaukanal District.
Landlocked city? Yes, but Vienna offers wonderful artificial beaches on the Danube river banks which get incredibly busy from mid June til mid September. This neighbourhood is also home to other great places: you'll find alternative underground clubs such as "Flex" or "Grelle Forelle", where most people dance on electro and minimal beast and where you definitely don't have to worry about your outfit... Let's just day that nobody would notice your pjs.
But back to the pre-drinking under the stars... Some of the most beloved artificial beaches for people of all ages are 'Tel Aviv Beach' or 'Strandbar Hermann'. What do the Viennese do here? Just relax in the open air, have some mojitos or the more locally preferred 'Hugo' (a mix of white wine, elderflower syrup, sparkling water and mint leaves).
Let's say now it's around 10pm, you're with your friends and hopefully the cocktails had their effect... It's time to let yourself be absorbed by this wondrous city. One of the best places to go if you want to do some bar intensive hopping and the weather isn't at its best is the "Bermuda Triangle". Here, you'll find literally any bar, cocktail place or pub that you want: the drinks are cheap and the area is populated by international students.
There are dozens of bars in the area, one you might like for its cheap prices and opportunity to meet new peeps is the 'Look Bar'. This pub is super crowded on weekends. What most locals do: buy a bottle of alcohol and a mixer (i.e. a Red Bull bottle) - it costs 40€ (incl. tip) and you can share it with a bunch of people. If you come here, make sure you take your ID as entry is only allowed to +18. Also, you will need to wash your clothes the next day as smoking is allowed everywhere and the smell will stick with you for the rest of the night.
After a few (more) drinks with your friends - I would say now it's about 12.30am -, you might want a late night snack... You'll be able to have one at any of the 'Wiener Wüstelstand' (sausage stands) that are open nearly all night long around the city. If you can't find one immediately, look for the underground sign (a white U on a blue background): there are always some close to the metro stops. Here, I suggest you eat a normal 'Frankfurter' hot dog (beware: do not bravely try and eat a 'Käsekrainer' at this time of the night - you still have the night ahead, and eating a sausage filled with melted cheese isn't going to make dancing easy).
Ok, so at this point it's time to get you into a club! There are plety of smaller, bigger, less or more populated clubs around the city.
One of the most loved ones by locals is Volksgarten, or 'Voga'. Here, you'll find three different rooms and two outside areas, one of which has a pool (where it's forbidden to bathe, but people constantly throw friends in.... and are promtly escorted out of the club by bouncers!).
Inside, it can get hard to talk because of the loud music, but the outside areas are quieter. The music differs as well: inside you'll hear rather commercial tracks most of the night while outside the DJs prefer playing more minimal or sometimes even loungy music. On some Fridays, you'll find yourself dancing to oldschool hip hop.
Compared to other cities around the Europe, drinks in clubs are not too expensive ; beer, wine and the famous Hugo are the cheapest ones (ranging from three to six euros, depending on where you are), but if you are a Vodka Bull drinker, you might end the night with less money in your pockets than you expected as one drink is costs around 10€.
If you are looking for something more upscale and chic, then there are many other clubs in the inner city such as Palais Kinsky, Albertina Passage or Platzhirsch where the dresscode is stricter...
Usually the Viennese youth gets out of the club between 5am and 7am and by now it could very well be that you're hungry again. There are a few cozy places to go where the kitchen is open all day, such as Café Drechsler (in the Naschmarkt area - if you take a cab from the center it will cost you about 10/15€), or you might just try a supermarket and go for a warm croissant.
Enjoy the early breakfast and I wish you a good day's sleep!